Award-winning/Bestseller
From the Author
I wrote this book to start a conversation about a serious topic. While the book has an adoption theme, I also wanted the story to be used as a tool to address bullying, social settings where a child might feel insecure or different and also as a reminder that being unique is OK.
While the story is light-hearted enough for any age, I would recommend using it for ages between 6 and 10.
I hope you will enjoy this book enough to share it with others and to post an Amazon review. Thank you for your time and I appreciate your readership.
What People Are Saying
This is one of the most charming
and compassionate children's books I have read in many a year! From your first encounter with Baylard Bear through the last page, he continues to show that though we are all different, we all have that most important
of needs – to love and be loved for who we are.
– Ted Krapf, Former Program Director
Foundation for the Retarded of the Desert
You are on the right track with Baylard Bear. As an adoptive father and in dealing with a hundred adoptive cases,
we need good material to discuss adoption with our children.
David L. Ellis, Adoption Attorney
The Adventures of Baylard Bear is a wonderful story that will help children understand that everyone is a little different and that we should embrace diversity! What an awesome lesson!
Trisha Miller, Chief Professional Officer
Southern Sierra Boys & Girls Club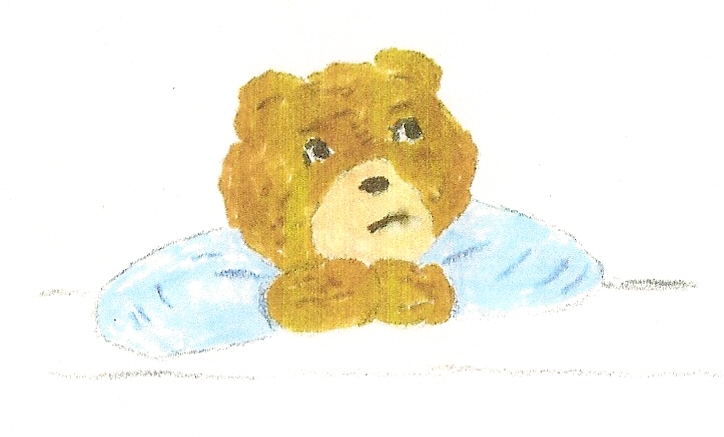 Illustration by Linda Moehlenkamp
INTRODUCTION:
This is a story about a bear, a very special bear. His name is Baylard. He is short and round with long arms and tiny ears and irresistible dark brown eyes.
Baylard isn't like any other bear you've seen or read about before. He doesn't live in the forest. He doesn't live in a zoo. He lives in a house in a place calledPasadenawith a human mommy.
Like other children who are adopted, Baylard was an orphan. So, of course, he needed someone to love him. And his human mommy didn't have any children of her own so, of course, she needed someone to love her. That's how the two of them came to be together.
This book was designed to be shared. Read it to someone you love and who loves you!
Book the author for a signing or speaking engagement