The Cancer Club: a Crazy, Sexy, Inspirational Novel of Breast Cancer Survival
Top-ten finalist in the Next Best Fiction Author Contest by Hampton Roads Publishing and Hierophant Publishing
Women's Fiction/Inspirational/Personal Growth
ENDORSEMENTS:
Through the main character in The Cancer Club, Lucinda Sue Crosby takes the reader on an emotional journey  from struggle to self-discovery and forgiveness. Her writing skills artfully employ the use of pathos, honesty and humor.
Roberta Kay, Psychotherapist, Memoirist
Marly Mitchell's cancer-recovery journey doesn't stop or slow down enough to let her begin healing.  In fact, the rollercoaster ride speeds up, twists, shifts into reverse and stops suddenly before cranking up again.  Marly's sense of humor; her desire to survive; a positive attitude; the acceptance of the strengths and weaknesses of those around her; and hope for the future provide an insightful window into one woman's survival experience. Thanks Lucinda Sue for this honest look at one "bald is beautiful"experience. 
With love, Grace Elliot, Survivor
ABOUT the BOOK:
Marly comes to realize that she can't find love and fulfillment with a man unless she first has that type of relationship with herself. Like many women, Marly, while successful and independent, bases her worth on what her partners think of her – therefore she ignores her own needs to please her lovers. Then, she lapses back into self-doubt.
Now on vacation with no desire of any entanglements, Marley is distancing herself from all former lovers. Feeling vulnerable and questioning if she can still be appealing with as she puts it, "missing body parts," getting intimate isn't on her priority list. But then she meets Chris…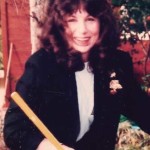 Significant inspiration for this book was provided
by the writings and life of stage and TV actress and Jim Henson puppeteer Eren Ozker (1948 -1993)
FROM the AUTHOR:
This book is dedicated to my friend, Eren Ozker, 1948-1993.
In a thousand and one ways, this compelling, dramatic, gorgeous daughter of Eve, the first woman puppeteer ever hired by Jim Henson, reflected back to me the best parts of myself – and spurred me to first investigate more thoroughly and then embrace my talent for writing.
Our friendship wasn't long lived but it was shining and powerful. My boyfriend at the time was the best pal of her urbane husband, distinguished character actor and wicked good joke teller William (Bill) Bogert. A group of us gathered often to play a game I still adore: First Lines of Novels, at which Eren excelled. We also comingled on the tennis court, dressed up for Old Hollywood-style Halloween parties with complex treasure hunts, knocked back good wine with scintillating discussions on far-flung yet significant topics and shared self-mocking and humbling tales of our lives in the TV and movie Biz.
The last three years of Eren's life were anchored by a merciless struggle to beat a rare and aggressive lung cancer. The cancer won but it didn't touch the soul of my Eren …
Book the author for a signing or speaking engagement